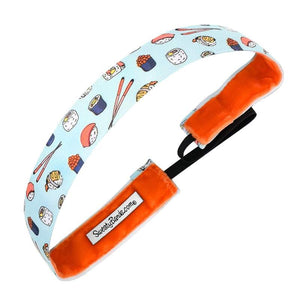 The clock's ticking and you have just received a pass from your team-mate. Just as you are about to shoot, your hairband slipped and now your hair is covering your eyes! You took your shot practically blind-folded... and missed your shot. Everyone's angry at you for letting them down and with that, your team has just placed second in the Netball Super League, sixth time in a row!
All these could have been easily prevented with the... anti-slip Sweaty Bands! Now, you can look good while keeping your hair in check!
Details & Care
95% Polyester, 5% Rubber Elastic
Hand wash, drip dry
One size fits most ages 7 & up; approximately 20" in circumference
Width: 1"