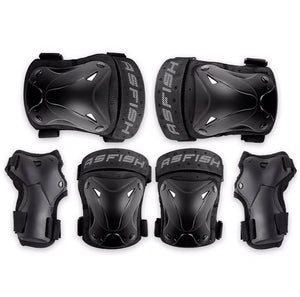 You know what they say, you can go as fast as you want to... as long as you have your safety gear on! Okay, we kid, we just made that up.
But still, wearing the necessary and proper safety gear is always important whenever you put on your skates! And we've got your back (I mean knees, elbows and wrist) with this set of protective gear.
Comes in a full set of knee guards, elbow guards and wrist guards.
Sizes
Small, Medium, Large